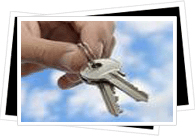 Barcelona has undoubtedly become one of Europe's most coveted cities, with more and more foreigners attracted to its vibrant nightlife, trendy arts scene, incredible atmosphere and international inhabitants. Needless to say, the Spanish property market is also growing steadily in popularity meaning there are lots of new properties on the market to suit all kinds of tastes. With developers building swanky new urban homes in the city centre to people selling their old properties in need of refurbishments, Barcelona is simply bursting with interesting projects for foreign buyers looking to break into the Spanish market.
Spain has also become a popular place for buying investment properties and many people in Britain are opting to buy their first homes in Spain rather than their own country. The Spanish Housing Ministry recently released figures that property prices in Spain had risen by 9.1% in 2006, down from 12.8% in 2005. However, real estate experts have suggested that this may make it the perfect time to pick up a property in Spain, before the prices rise again, as they are expected to. Visit our Spain Mortgages page for information on how to obtain a mortgage for your Barcelona property.
The following list contains the contact details for some of the most reputable real estate agents in Barcelona, many of which also offer services in English.
Real Estate Agents in Barcelona, Spain
Barcelona Home Search
Tel: +34 034436485
info@barcelonahomesearch.com
www.barcelonahomesearch.com
Barcelona Properties
Calle Ganduxer 14, 4th and 5th floors, Barcelona 08021
Tel: +34 032034935
www.barcelona-properties.com
CIPSA
Pg. de Gràcia 103 4th floor, Barcelona 08008
Tel: +34 932658580
www.cipsacorporacion.com
Fincas Corral
Ronda Universitat 13, Barcelona 08007
Tel: +34 935522838
www.fincascorral.com
Home Search Barcelona
Tel: +34 934875059
info@homesearchbarcelona.com
www.homesearchbarcelona.com
Look and Find
Calle València 435, Barcelona 08013
Tel: +34 932650838
www.lookandfind.es
Remax Condal
Travesia de Gracia 185, Barcelona 08028
Tel: +34 932853470
www.remaxcondal.com
It is also worth house hunting on these trusted Spanish search engies:
www.segundamano.es
www.idealista.es