Barcelona, the sophisticated and trendy capital of Catalunya, a city like no other in the whole world, a place where many different cultures mix and create a unique kaleidoscope of people, fashion, music, food, dances... A city which offers an architectural history that comprises from the 4th Century AD to the most impressive Modernist buildings; Barcelona is a home for artists and intellectuals, an inspiring town like few others. Don't miss a thing of this extraordinary city with our detailed guide!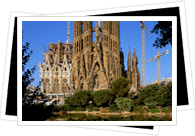 1. Location
Set between the Mediterranean seaboard and the hills of Montjuic, Barcelona's location is unbeatable. Few cities of its stature boast more than 4 km of beaches right in the downtown area! What's more, you can take a short trip to France, to local costal settings with pristine beaches, or to nearby mountains perfect for hiking and skiing.
2. People
Barcelona is widely considered Europe's coolest city, so it logically follows that its population of about 2 million is full of interesting, artistic and fashionable people. With 12.6% foreigners and a lot of diversity in every sense of the word, a recent poll showed that 80% of Barcelona's residents consider their city a great place to live. More about people...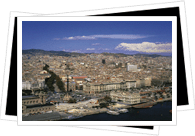 3. Architecture
Barcelona contains 4th century remnants of the Roman Empire, Romanesque churches, and a whole Gothic neighborhood replete with Cathedral, plazas, streets and churches from the 13th – 15th centuries. Most notably, the Eixample neighborhood holds late 19th and early 20th century Art Nouveau (modernisme) buildings by Antoni Gaudí and other masters whose colorful, curvy, imaginative structures stand as Barcelona's defining and unique aesthetic identity. More about Barcelona architecture...
4. Museums
Barcelona has a great offering of museums. Highlights include the Picasso Museum, the Joan Miró Foundation and the National Museum of Catalan Art, housed in a beautiful palace constructed for the 1920's World Exhibition.
5. Food
Ferran Adrià, a Catalan native, was proclaimed the world's best and most innovative chef by the New York Times and Le Monde in 2004. Barcelona has been giving French cuisine a run for its money as of late, and it's also been voted Europe's eating capital by various cooking magazines. From traditional Catalan staples to the most experimental of foods, Barcelona doesn't disappoint the palate. More about food and drink...
6. Nightlife
The nightlife in Barcelona rocks. See our nightlife section for more.
7. Fashion
Whether you're a shopper or a people-watcher, this city packs tons of personality, kooky finds and infinite fun. Jump to the shopping section for more.
8. Football (Soccer)
Barcelona has 2 football teams: FC Barcelona & Espanyol de Barcelona. FC Barcelona has won the Spanish national league several times and often attracts the world's best players. They're one of the most exhilarating teams on the globe to watch, and when you visit Barcelona you can see them play at their home stadium! More about Barcelona football...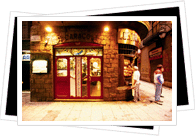 9. Culture
Besides fantastic museums and architecture, Barcelona is full of galleries, concert venues and theaters to round out the vibrant art scene. When you visit Barcelona, you'll find yourself torn between choosing one cultural event or another. There's always some going on!
10. Languages
Barcelona has two official languages: Spanish & Catalan. Spanish is the 2nd most widely spoken language in the world, so why not study abroad in an exciting city like Barcelona?! If you already know Spanish, you can learn Catalan and add another Romance Language to your belt. Find out more about Barcelona Spanish schools...