---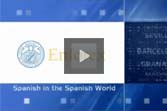 Enforex Barcelona School Enforex Barcelona is the largest of the Enforex schools, close to the centre and easy walking distance to many sights including the infamous Las Ramblas. The school is housed in a modern building which benefits extensive outdoor terrace area. Take a look and see what our students say about the school.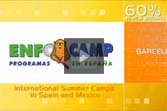 Barcelona Summer Camps Spain's number 2 city boasts 2 Enforex summercamps: Sil for 5 to 15 year olds and Agora for 15 to 18 year olds. Sports and culture go hand in hand with learning as international and Spanish students learn about each other as they improve their second language skills.
Videos of Barcelona
Knowing the city of Barcelona The Barcelona culture scene - known as Spain's avant garde - is jam-packed with museums, music venues, festivals and Spain's most psychedelic architecture.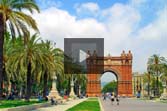 A City Tour The modern, cosmopolitan city of Barcelona offers just about everything for today's tourist - sights, culture, cuisine, history, etc.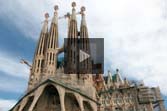 Architecture of Barcelona Barcelona is an architectural wonder. It's should hence be no surprise that it won - in 1999 - the Royal Gold Medal for architecture, given by the Royal Institute of British Architects.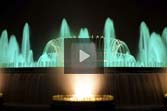 The magic Montjuic fountain show One of the most enjoyable things to do in Barcelona is to experience the city's beautiful fountains. The gigantic Montjuic Fountain is spectacular when it is operating and lit up with flood lights.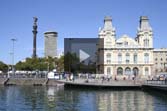 About Barcelona Barcelona is a major economic centre, with one of Europe's principal Mediterranean ports, and Barcelona International Airport is the second largest in Spain.