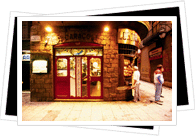 About Barcelona Restaurants
Spain's newly revered culinary reputation - thanks to periodicals like the New York Times declaring Spain's triumph over France as the gastronomical center of Europe - is largely due to the Barcelona restaurant scene. With fearless Catalan natives turning classics like tortilla española (Spanish omlette) into foam and deconstructing flavors in their eccentric laboratories, Barcelona has become a hub for cutting-edge cuisine. Daring foodies, this is your opportunity to savor the tastes of the new millenium.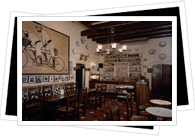 On the traditional end, Catalan & Spanish restaurants are just about as ubiquitous as international establishments. Barcelona restaurants mix regional food & drink with external elements unlike any other Spanish city, so you can enjoy the local flavor while finding refuge in familiar dishes whenever and wherever. The same cannot be said for the rest of the country, so enjoy before you move on!
Barcelona Restaurant Price Range
While traveling in Barcelona, you'll find everything from tasty budget options for under €10 a meal to La Ribera's trendy establishments at over €80 a head. Though prices continually skyrocket year after after, it's still easy to get an excellent meal for under €20 a head.
As a general rule, avoid the restaurants right on Las Ramblas and most right around the Cathedral. It may seem like a convenient choice on your sightseeing tour, but you're better off exploring the Gothic Quarter to the east of Las Ramblas or El Raval to the west to avoid rip-offs and medicore menus. The Eixample tends to hold Barcelona's more expensive restaurants, but if you skip past it north to Gràcia you'll find an awesome concentration of mid-range spots in a tranquil, less touristy setting.
Barcelona Restaurant Hours
Many Barcelona restaurants close on Mondays, and some close for a week or more in August when temperatures become unbearable. See Spanish eating customs for a rundown of the Spanish eating schedule: most establishments shut down between lunch and dinner (4pm-8pm).