Barcelona Transport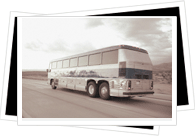 Barcelona has a highly efficient and affordable urban transport system. There are 4 main ways to get around the city: by metro, bus, FGC (Ferrocarrils de la Generalitat de Catalunya) and taxi.
The TMB (Transports Metrolpolitans de Barcelona, www.tmb.net) runs all of these forms of Barcelona transport, and in addition offers Tourism Transportation options.
Taxis
Taxis in Barcelona are readily available, travel in the bus lanes, and are not too expensive. A trip within the city center usually costs less than €7. If you don't mind spending the money, taxis are the easiest form of Barcelona transport, especially if you're there for a short period of time.
You can easily indentify Barcelona cabs: black or yellow. A green light on top means that the cab is free.
All cabs are metered with additional charges from the airport and for baggage, which you can find detailed on the right rear passenger window. If you have troubling hailing a taxi, here are some numbers you can call:
93 225 00 00
93 300 11 00
93 303 30 33
93 322 22 22