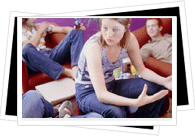 Short Term Apartments
Before you start comparing hotel prices, you might want to consider the homey option of staying in a Barcelona apartment. Short-term rentals are becoming increasingly available, affordable and popular among tourists. Prices usually amount to those of a mid-range hotel (€70-€100 per night give or take, depending on location and number of renters). Make sure to check on extra fees and services, and the true convenience factor of the location before comitting to anything. You'll find hundreds of services surfing the web.
Renting an Apartment in Barcelona
If you're planning on a longer stay and want to find a Barcelona apartment for a couple of months, you'll probably want to check into a hotel or hostel while searching for the right place. As in any big city, it's best to shop around first to compare prices, locations and roommates.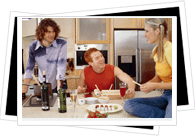 The general rule of thumb: don't agree on anything without seeing the place first! Most Barcelona apartments ask for a deposit equivalent to 1-3 month's rent, and some ask for an "aval" which is nearly impossible if you lack a Spanish bank account.
A single room in a shared apartment in the center of Barcelona will run from €200 (a steal!!) and up. €300 is the average asking price; most rooms under €250 are too good to be true or windowless. Also figure about €30-€50 in extra expenses (gas, electricity, etc.) unless the ad says "gastos incluidos." Studios start at about €400 but most are higher.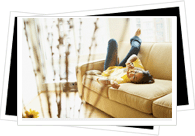 A great website to use is www.loquo.com, an online community site (like craigslist in the US) that started in Barcelona but has now spread throughout Spain. Here you'll find all types of apartments for long-term rent, short-term rent, in a shared flat, etc., plus activity and job postings. The other incredibly popular such site is www.segundamano.es, which also comes out in print.
To figure out which barri (neighborhood) holds the right Barcelona apartment for you, check out our City Guide, which outlines the character and location of each district.