Highlights:
Plaça de Espanya
La Font Magica
Caixa Forum
Poble Espaynol
MNAC - Museu Nacional D'Art de Catalunya
Parc de Montjuic/ Jardi Botanic
Fundación Joan Miró
Castell de Montjüic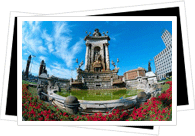 Plaça de Espanya, at the foothills of Montjuic, is one of Barcelona's most emblematic sites and a logical starting point if exploring the area by foot. From the rotund Plaza extends Avingunda de la Reina Maria Cristina, leading to the slopes of Montjuic. This avenue is flanked by a beautiful series of fountains, its largest and first being LA FONT MAGICA. Nightly music and light shows during the summer bring these fountains to life, a free spectacle no seasonal visitor should miss.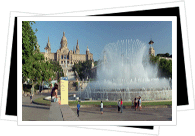 Before ascending Montjuic, you might want to take a detour to Caixa Forum, a cultural center with its own contemporary art collection. Even further west, at about a 5 minute walk from here, is - Poble Espanyol ("Spanish Village"), one of the area's many vestiges from the 1929 World Exhibition. Poble Espanyol represents styles and buildings from all over Spain in an eclectic artificial rendering.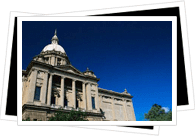 Now back at the fountains, glance up at the hill of Montjuic: you can't miss the Palau Nacional. A neobaroque palace also built for the 1929 World Exhibition, this stately edifice houses one of Barcelona's finest museums, the MNAC (Museu Nacional d'Art de Catalyuna) Museu Nacional d'Art de Catalunya. After marveling at the MNAC's amazing collection of Romanesque art, simply hop on the series of outdoor escalators connecting the Palau to the Avinguda de l'Estadi at the top of the mountain. And voila, you've made it up to Montjuic, Barcelona.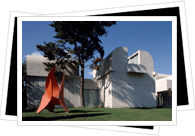 The escalators drop you in a great position to see the Montjuic Park with its Jardi Botanic ("Botanical Garden") and Olympic Stadium. Also inland, but futher east, is an excellent museum, the Fundació Joan Miró. Its spacious halls and sculpture garden house the most exhaustive singular collection of this Catalan master's works.
For great views of the Mediterranean, head southeast to the Castell de Montjüic, a 17th/18th century fortress.