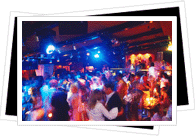 While Barcelona bars are concentrated in zonas, or clusters of streets, clubs are a whole different story. Barcelona night clubs, or "discotecas," are scattered throughout the city. Likewise, while bars in a single area tend toward a similar vibe, discotecas change music and DJs nightly. One night of the week might be entirely dedicated to hip-hop, another to techno, another to house, and the same locale can even take on different names as themes change.

Since the vast majority of Barcelona night clubs charge a cover of €8-18 and jack up drink prices, partiers stick to bars until closing and head to the discoteca around 2am at the earliest. Cover charges normally include consumición - any drink of your choice - but going to a club inevitably burns quite a whole in your wallet. Most Barcelona night clubs close at 5 or 6am, and some afters even welcome night owls from 5am til breakfast time!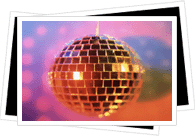 House music far and away dominates the club scene in Spain, though Barcelona discotecas are beginning to warm up to hip hop, funk and latin grooves as well.

Some of the Barcelona's most legendary and popular night clubs are:

Bikini
c/ Deu i Mata 105 (off Av. Diagonal), Les Corts
Metro Les Corts or Maria Cristina
Tel (+34) 93 322 08 00

Part live music venue, part club, Bikini's 3 separate rooms allow for 3 different DJs to spin at once. It's one of the best Barcelona night clubs for hip hop and funk music.

Pachá
Av. del Doctor Gregorio Marañón, Les Corts
Metro Palau Reial
Tel (+34) 93 334 32 33

Born in Ibiza, now available at 17 international international locations, the Pachá experience comes replete with go-go's and some of the best DJs in the world, mostly house and techno.

Jamboree
Plaça Reial 17, Barri Gòtic
Metro Liceu
Tel (+34) 93 319 17 89

Once the quality live jazz shuts down at midnight, Jamboree turns into a club for funk, hip hop and R&B.

Karma
Plaça Reial 10, Barri Gòtic
Metro Liceu
Tel (+34) 93 302 56 80

Another popular Plaça Reial haunt, Karma tends more toward indie, rock, britpop and techno.

Moog
c/ Arc del Teatre 3, El Raval
Metro Drassanes
Tel (+34) 93 301 73 06

This tiny two-story club plays house, techno, electro and drum 'n' bass downstairs and latin, funk, soul and pop above. Frequented by a 'cool' downtown crowd.