Spanish School in Barcelona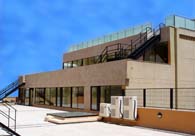 If you're looking for a highly respected language school right in the center of Barcelona, then Enforex Spanish schools is just the place for you! Barcelona is widely considered Spain's most diverse and cosmopolitan city, and our school reflects the city's international character. Students of all ages come to us from around the world to learn Spanish. This friendly, multicultural atmosphere is further complemented by Spaniards who join us to study English, French and German. It is truly an invigorating and stimulating international environment- perfect for learning Spanish!
Minimum student age: 14 years old
Location
In the heart of L'Eixample in central Barcelona. Trust us, the location is absolutely unmatched!
Near the metro stops Rocafort, Urgel, Plaça Espanya, Universitat, and Plaça Catalunya
Close to 6 different bus lines
Area with numerous bars, restaurants and cultural attractions
Facilities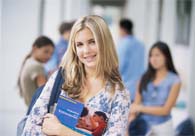 A spacious, 3-story building (3,000 m2)
56 classrooms equipped with the latest audio-visual aids
1,500 m2 of beautiful private terraces; lots of natural light enters the building
Computer lab with more than 25 computers and free Internet access.
Wi-Fi (wireless access throughout the school)
Small gymnasium
Teacher's meeting room
Solarium terrace open year-round
Spacious, fully-stocked and modern library
Conference room with capacity for 160 people
Video room
Wheelchair accessible elevator/ lift
Air conditioning and central heat
Comfort
We have a variety of accommodation options available to our students- all of which must pass a strict approval process and are less than a 30-minute commute from the Barcelona Spanish school. Choose from shared student flats, student residences, host families or private hotels/apartments at special rates.
Diversity
Make new friends from all over the world! Barcelona is a multi-cultural metropolis, so it's only natural that our school reflects the city's international character. Enforex Barcelona welcomes a melting pot of students from the USA, England, Australia, Canada, New Zealand, Brazil, Germany, Poland, Bulgaria, France, Italy...