Activities, Workshops & Sports
After lunch, diverse activities are organized to cater to the different interests of camp participants. These may be individual and team sports, recreation or cultural workshops. Then, each evening, students will be able to enjoy some kind of show, party or other group activity.
Optional Sports Programs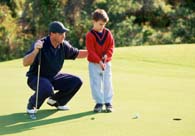 One of the best times to develop and improve atheletic skills is during the summer! For that very reason, in addition to the camp's already scheduled activities we offer "optional" summer sports in which students can participate at an additional cost. The optional sports are held apart from regular daily programming and must be booked and paid for in advance.
The following optional sports are available at our Spain camps:
*Note: not all optional sports programs are available at all camps
Students may also participate in sports camps whereby they focus on their chosen sport in the morning instead of languages, then spend the afternoon participating in different activities with their fellow campers. The above sports are all available as sports camp options, as is soccer, which is not available as an optional sport.
Weekly Excursions
Each 2-week session includes at least 1 full-day and 2 half-day excursions to diverse sights of cultural and/ or touristic interest around each camp: cities, beaches, theme parks and more!