El Raval has had many names. Formerly called the Red Light District or China Town, you could now affectionately don it the title of "hipster central."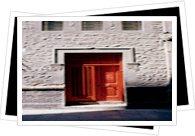 Young, artsy types and a significant immigrant populartion have moved in over the past two decades, inaugurating El Raval as the new hip center of Barcelona culture. The plaza in front of the MACBA serves as a makeshift skate park, while vegetarian restaurants, small bars housing art exhibits and intimate concerts and a handful of second-hand stores define El Raval's fomerly seedy landscape.
Where to experience El Raval, Barcelona Culture: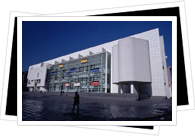 Museu d'Art Contemporani de Barcelona (MACBA)/ The Barcelona Museum of Contemporary Art
Centre de Cultura Contemporànea de Barcelona (CCCB)/ Barcelona Center for Contemporary Culture
London Bar (Eclectic: rock, jazz...)
Jazz Sí Club (Jazz, Blues, sometimes flamenco)
Sala Apolo (Eclectic: Hip Hop, Rock...)
Movie Theaters (original version with subtitles)
For complete Barcelona culture listings (address, telephone, metro, etc.), click on the title links of each section above.